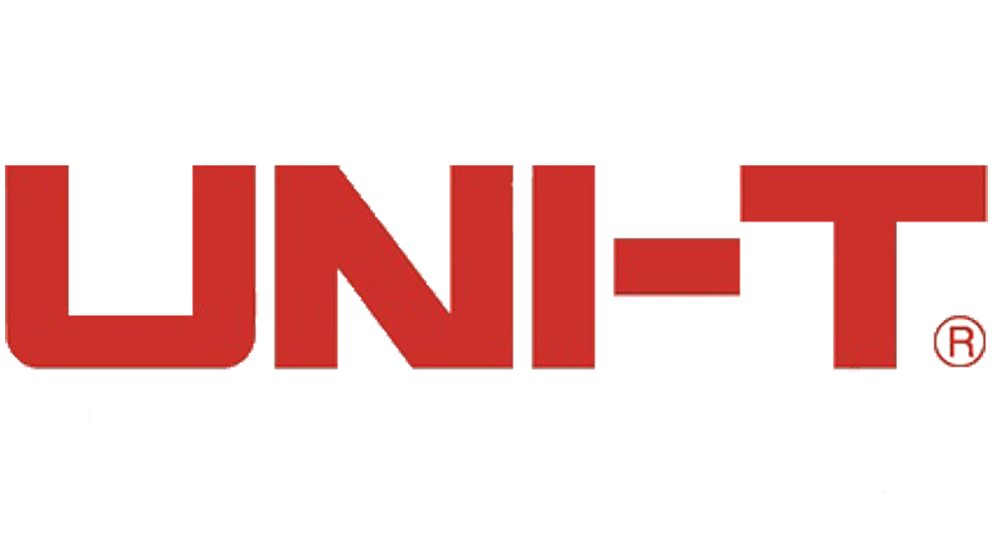 UT105 Automobile Multimeter
UT100 series is specially designed for automobiles diagnostic. It combines RPM, DWELL, and other multimeter functions. The series is useful for automobile maintenance personnel to diagnose traditional vehicles and hybrid electric vehicles. Its applications include working on fuse, switch, solenoid, relay,
charging system, fuel system, engine sensing etc.
Basic Features
1. Diode/Data hold
2. Continuity buzzer
3. Low battery indication
4. Input protection
Tech. Spec
| | | |
| --- | --- | --- |
| Specifications | Range | UT105 |
| DC voltage (V) | 200mV/2V/20V/200V/1000V | ±(0.5%+5) |
| AC voltage (V) | 2V/20V/200V/750V | ±(0.8%+5) |
| DC current (A) | 200mA/10A | ±(0.8%+5) |
| Resistance (Ω) | 200Ω/2kΩ/20kΩ/200kΩ/2MΩ/20MΩ | ±(0.8%+5) |
| Features | | |
| Display count | | 2000 |
| Manual range | | √ |
| Input impedance for DCV | Around 10MΩ | √ |
| Dwell/Tach | 4CYL/6CYL/8CYL | ±(3%+5) |
| General Characteristics | | |
| Power | 9V battery (6F22) | |
| Display | 60mm x 54mm | |
| Product color | Red and grey | |
| Product net weight | 351g (including holster) | |
| Product size | 179mm x 88mm x 39mm | |
| Standard accessories | Battery, test leads, holster | |
| Standard individual packing | Gift box, English manual | |
| Standard quantity per carton | 20pcs | |
| Standard carton measurement | 450mm x 330mm x 340mm | |
| Standard carton gross weight | 5.9kg | |
Models & Comparison
Specifications

Range

UT105

UT107

UT109

DC voltage (V)
200mV/2V/20V/200V/1000V
±(0.5%+5)
200mV/2V/20V/1000V
±(0.5%+2)
1000V
±(0.5%+3)
AC voltage (V)
2V/20V/200V/750V
±(0.8%+5)
200V/750V
±(0.8%+5)
1000V
±(1%+3)
DC current (A)
200mA/10A
±(0.8%+5)
±(0.8%+5)
10A
±(1%+2)
AC current (A)
10A
±(1.2%+5)
Resistance (Ω)
200Ω/2kΩ/20kΩ/200kΩ/2MΩ/20MΩ
±(0.8%+5)
200Ω/2kΩ/20kΩ/200kΩ/20MΩ
±(0.8%+5)
40MΩ
±(1%+5)
Capacitance (F)
100μF
±(3%+5)
Frequency (Hz)
2kHz
±(2%+5)
10Hz~1MHz
±(0.1%+4)
Temperature (°C)
-40°C~1000°C
±(2%+8)
-40°C~537°C
±(1%+10)

Features

Display count
2000
2000
4000
Manual range
√
√
Auto range
√
Battery test
12V
±(3%+5)
Duty cycle
1%~90%
±(4%+5)
Auto power off
√
MAX/MIN/RS-232
√
LCD backlight
√
USB interface
√
Input impedance for DCV
Around 10MΩ
√
√
√
Dwell/Tach
4CYL/6CYL/8CYL
±(3%+5)
±(3%+5)
±(3%+5)

General Characteristics

Power
9V battery (6F22)
Display
UT105/UT107: 60mm x 54mm; UT109: 65mm×43mm
Product color
Red and grey
Product net weight
UT105/UT107: 351g (including holster); UT109: 370g
Product size
UT105/UT107: 179mm x 88mm x 39mm;
UT109: 180mm x 87mm x 47mm
Standard accessories
UT105: Battery, test leads, holster
UT107: Battery, test leads, holster, point contact temperature probe
UT109: Battery, test leads, alligator clip, RS-232 interface cable,
PC software CD, point contact temperature probe, multi-purpose socket
Standard individual packing
Gift box, English manual
Standard quantity per carton
UT105/UT109: 20pcs; UT107: 40pcs
Standard carton measurement
UT105: 450mm x 330mm x 340mm; UT107:
645mm x 450mm x 340mm UT109: 465mm x 335mm x 365mm
Standard carton gross weight
UT105: 5.9kg; UT107: 22.86kg; UT109: 14.7kg
Optional accessory
UT109: USB interface cable