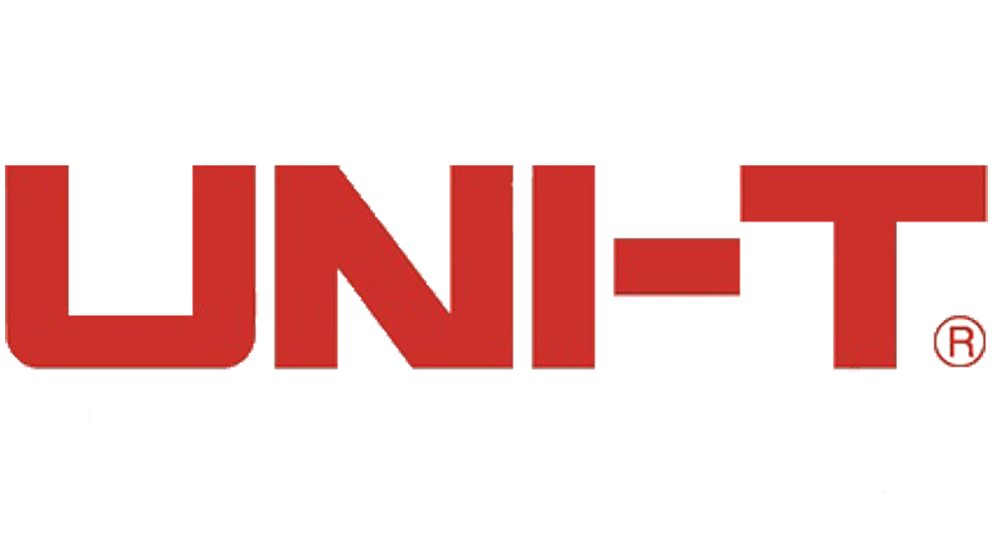 UTG2062B Function/Arbitrary Waveform Generator
UTG2000B series can produce high precision, stable, pure and low distortion signals; provide high frequency square wave with quick rise and fall edges. Users can improve their working efficiency by using the multifunctional instrument of easy operated interface, competitive specifications and humanized graphical display.
Features
120M maximum output frequency, multiple basic output waveforms
120M maximum output frequency,
Two-channel multiple basic waveforms can be selected:
sine wave,square,ramp,pulse,harmonic, noise,DC,expression,arbitrary waveform
Expression output
The expression supports 18 kinds of function mixed operations to find the value,
which is meaningful The combination of column method to describe the output waveform.
Multiple modulation functions
Multiple analog modulation and digital modulation functions,
Modulation type: AM, FM, PM, PWM, ASK, FSK, PSK, BPSK, QPSK, OSK, DSB-AM, SUM, QAM
Built-in up to 200 arbitrary waveforms
The UTG2000B series contains more than 160 different signal
shapes and waveform options.
Channel combination/channel coupling function
The channels are combined:
and the basic waveform output of the two channels is superimposed.
Channel coupling:
When the frequency, amplitude or phase of one channel is changed, the frequency,
amplitude or phase of the other channel will be automatically adjusted.
Sweep function/harmonic output
Scan types include linear, logarithmic.
Harmonic function: built-in 16th harmonic output function
Tech. Spec
Specifications

UTG2062B

Max frequency
60MHz
Channels
2
Sampling rate
320MS/s
Waveforms
Sine, square, ramp, pulse, noise, DC, arbitrary; UTG2000B only: harmonic
Working modes
Output on/off, continuous, modulation, sweep, burst
Modulations
AM, FM, PM, ASK, FSK, PSK, PWM, BPSK, QPSK, OSK, DSB-AM, SUM, QAM

Arbitrary Waveform

Length
8pts~16Mpts
Vertical resolution
16 bits (symbol included)

Frequency Characteristics

Sine
1μHz~60MHz
Square
1μHz~25MHz
Pulse
1μHz~20MHz
Ramp
1μHz~3MHz
Harmonic
1μHz~30MHz
Arbitrary
1μHz~15MHz
Noise
60MHz (-3dB)
Resolution
1μHz
Accuracy
±0.5ppm 25℃
First year aging rate: 1ppm
Temperature coefficient: ±0.5ppm/℃
Temperature Coeifficient
<2ppm/℃
Interfaces
USB Host, USB Device, 10MHz clock source input/output

General Characteristics

Power
100V~240V ACrms, 50Hz/60Hz
Display
4.3-inch TFT LCD, WVGA (480 x 272)
Product color
White and grey
Product net weight
3.2kg
Product size
265mm x 110mm x 320mm
Standard accessories
BNC-BNC cable, BNC cable with alligator clips, power cord, USB interface cable, PC software CD
Standard individual packing
Carton box
Standard quantity per carton
2pcs
Standard carton measurement
380mm x 330mm x 320mm
Standard carton gross weight
8.5kg
Models & Comparison
Specifications

UTG2062B

UTG2082B

UTG2122B

Max frequency
60MHz
80MHz
120MHz
Channels
2
Sampling rate
320MS/s
Waveforms
Sine, square, ramp, pulse, noise, DC, arbitrary; UTG2000B only: harmonic
Working modes
Output on/off, continuous, modulation, sweep, burst
Modulations
AM, FM, PM, ASK, FSK, PSK, PWM, BPSK, QPSK, OSK, DSB-AM, SUM, QAM

Arbitrary Waveform

Length
8pts~16Mpts
Vertical resolution
16 bits (symbol included)

Frequency Characteristics

Sine
1μHz~60MHz
1μHz~80MHz
1μHz~120MHz
Square
1μHz~25MHz
1μHz~25MHz
1μHz~30MHz
Pulse
1μHz~20MHz
1μHz~25MHz
1μHz~30MHz
Ramp
1μHz~3MHz
1μHz~4MHz
1μHz~5MHz
Harmonic
1μHz~30MHz
1μHz~40MHz
1μHz~60MHz
Arbitrary
1μHz~15MHz
1μHz~20MHz
1μHz~25MHz
Noise
60MHz (-3dB)
80MHz (-3dB)
120MHz (-3dB)
Resolution
1μHz
Accuracy
±0.5ppm 25℃
First year aging rate: 1ppm
Temperature coefficient: ±0.5ppm/℃
Temperature Coeifficient
<2ppm/℃
Interfaces
USB Host, USB Device, 10MHz clock source input/output

General Characteristics

Power
100V~240V ACrms, 50Hz/60Hz
Display
4.3-inch TFT LCD, WVGA (480 x 272)
Product color
White and grey
Product net weight
3.2kg
Product size
265mm x 110mm x 320mm
Standard accessories
BNC-BNC cable, BNC cable with alligator clips, power cord, USB interface cable, PC software CD
Standard individual packing
Carton box
Standard quantity per carton
2pcs
Standard carton measurement
380mm x 330mm x 320mm
Standard carton gross weight
8.5kg