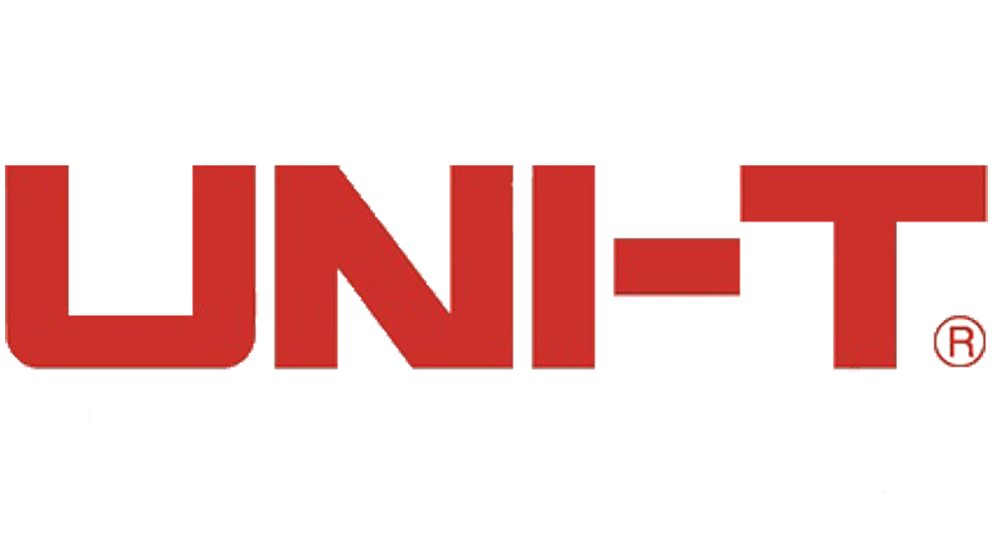 UT216C 600A True RMS Digital Clamp Meter
UT216 series digital clamp meters are designed for measuring high frequency currents (up to 400Hz) in railways and aerospace, server rooms, IT systems, etc. Its double injection design gives users a more comfortable grip and enhanced durability.
UT216's 6000 count display also provides more precise readings for users.
Basic Features
1. True RMS
2. Auto range, 3 times/s sampling rate
3. MAX/MIN/Relative modes
4. K-type temperature probe
5. Flashlight
6. 400Hz measurement
7. NCV, non-contact AC voltage testing
8. VFC, low pass filter
9. Zeroing function
10. Inrush current
11. Analog bar graph
Tech. Spec
Specifications

Range

UT216C

AC current (A)
600A
±(2.5%+5)
AC current frequency response
40-40Hz
DC current (A)
600A
±(2.5%+5)
AC voltage (V)
750V
±(1.2%+5)
AC voltage frequency response
40~400Hz
DC voltage (V)
1000V
±(0.8%+1)
Resistance (Ω)
60MΩ
±(1%+2)
Capacitance (F)
60mF
±(4%+5)
Frequency (Hz)
10Hz~1MHz
±(0.1%+4)
Temperature
-40°C~1000°C
-40°F~1832°F
±(2%+5)
±(2%+10)

Features

Display count
6000
Auto range
√
Jaw opening
30mm
True RMS
√
Diode
Around 3.0V
√
V.F.C.
√
NCV
√
Data hold
√
Relative mode
√
MAX/MIN
√
LCD backlight
√
Flashlight
√
Auto power off
√
Continuity buzzer
√
Low battery indication
≤3.6V
√
Input protection
√
Input impedance for DCV
≥10MΩ
√

General Characterisitics

Power
1.5V battery (R03) x 3
Display
38mm x 24mm
Product color
Red and grey
Product net weight
231.7g
Product size
220mm x 75mm x 40mm
Standard accessories
Batteries, test leads
Standard individual packing
Gift box, carrying bag, English manual
Standard quantity per carton
40pcs
Standard carton measurement
485mm x 345mm x 385mm
Standard carton gross weight
20.1kg
Models & Comparison
Range

UT216A

UT216B

UT216C

UT216D

AC current (A)
600A
±(2.5%+5)
±(2.5%+5)
±(2.5%+5)
±(2.5%+5)
AC current frequency response
50-60Hz
40~400Hz
40~400Hz
40~400Hz
DC current (A)
600A
±(2.5%+5)
±(2.5%+5)
AC voltage (V)
750V
±(1.2%+5)
±(1.2%+5)
±(1.2%+5)
±(1.2%+5)
AC voltage frequency response
40~400Hz
40~400Hz
40~400Hz
45~400Hz
DC voltage (V)
1000V
±(0.8%+1)
±(0.8%+1)
±(0.8%+1)
±(0.8%+1)
Resistance (Ω)
60MΩ
±(1%+2)
±(1%+2)
±(1%+2)
±(1%+2)
Capacitance (F)
60mF
±(4%+5)
±(4%+5)
±(4%+5)
±(4%+5)
Frequency (Hz)
10Hz~1MHz
±(0.1%+4)
±(0.1%+4)
±(0.1%+4)
Temperature
-40°C~1000°C
±(2%+5)
±(2.5%+3)
-40°F~1832°F
±(2%+10)
±(2.5%+6)

Features

Display count
6000
6000
6000
6000
Auto range
√
√
√
√
Jaw opening
30mm
30mm
30mm
30mm
True RMS
√
√
√
√
Diode
Around 3.0V
√
√
√
√
V.F.C.
√
√
√
NCV
√
√
√
√
Data hold
√
√
√
√
Relative mode
√
√
√
√
MAX/MIN
√
√
√
√
LCD backlight
√
√
√
Inrush current
√
√
OLED display
√
Analog bar graph
61
21
Flashlight
√
√
√
√
Auto power off
√
√
√
√
Continuity buzzer
√
√
√
√
Low battery indication
≤3.6V
√
√
√
√
Input protection
√
√
√
√
Input impedance for DCV
≥10MΩ
√
√
√
√

General Characterisitics

Power
1.5V battery (R03) x 3
Display
38mm x 24mm
Product color
Red and grey
Product net weight
UT216A: 280g; UT216B/C/D: 231.7g
Product size
220mm x 75mm x 40mm
Standard accessories
Batteries, test leads, point contact temperature probe (UT216C/UT216D)
Standard individual packing
Gift box, carrying bag, English manual
Standard quantity per carton
40pcs
Standard carton measurement
485mm x 345mm x 385mm
Standard carton gross weight
UT216A: 20.6kg; UT216B: 19.3kg; UT216C: 20.1kg; UT216D: 20.3kg